Make Creativity Reality
Custom Candy Keychains
✔ Any Size ✔ Any Shapes
✔ Make your own keychain
Custom Candy Keychains can be designed and crafted according to individual needs and preferences.
The pattern and shape of the 4cm acrylic pieces in the candy can be customized.
If the customized quantity is more than 10, you can customize the candy coat pattern by yourself, and the price is excellent for large quantities.
The filling in the candy keychain can also choose to add a variety of sequins in different styles to decorate your keychain, and accessories of various shapes are available.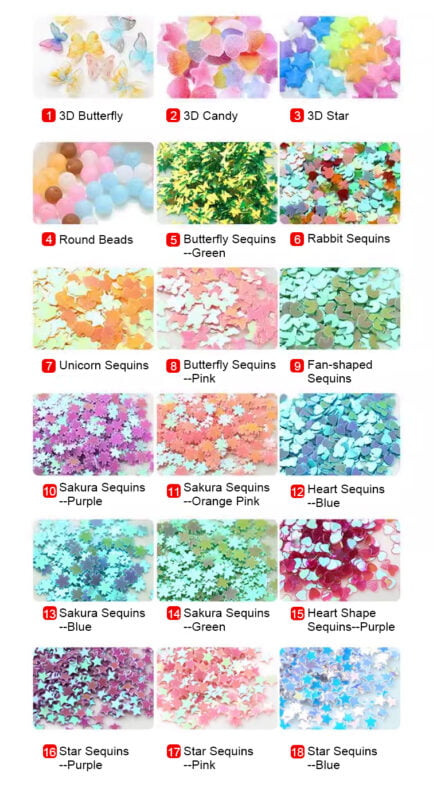 1. Please Upload PSD/PNG/PDF/AI/JPG/CDR file.
2.Please providing CMYK colour.
3.Need 300 resolution, 1000 pixels or more.
4.The best file to upload is PNG transparent background or PSD format.
Simple or transparent background patterns can be made into any shape, if the picture background is complex, only regular keychains can be made, such as: square, heart, circle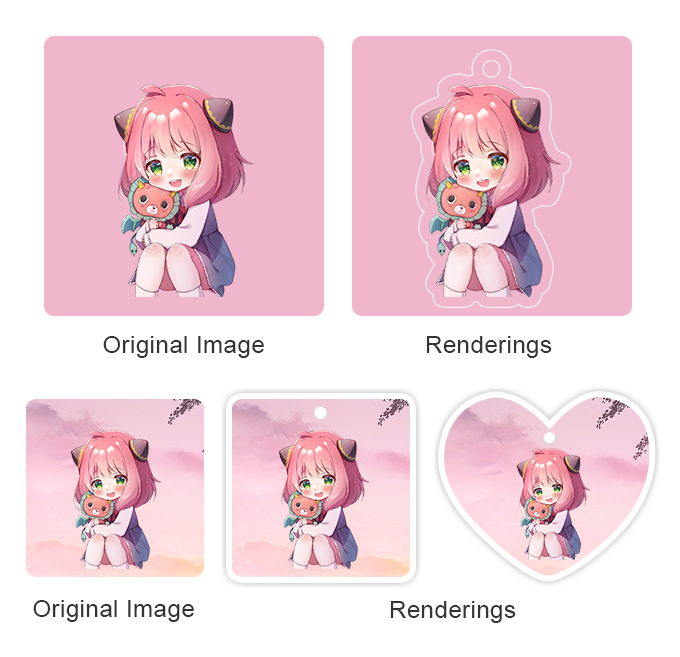 Charm size includes the border of the charm and the hole .the length will be determined by the longest edge of the charm.The most commonly used sizes are provided on the page, you can also customize any size you want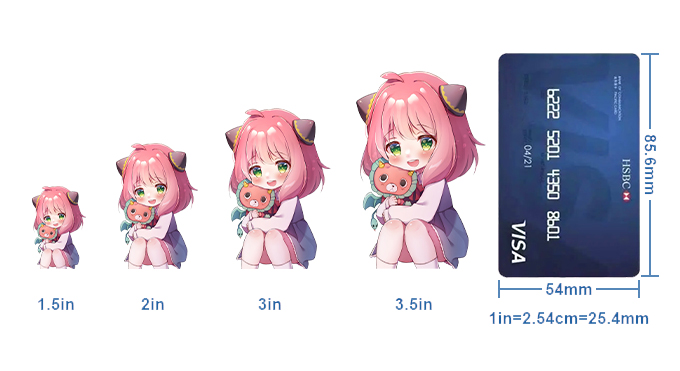 Protective film to avoid scratches
The surface of acrylic products (key chains, stand cards, refrigerator magnets, etc.) is covered with a layer of protective film to prevent the product from being scratched, please tear it off before use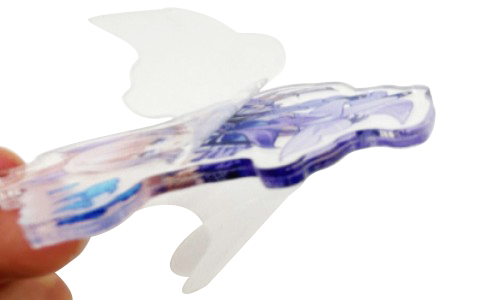 Variety of Crafts
Clear Acrylic , Epoxy & Glitter Epoxy , Rainbow , Holographic
1. Clear Acrylic Keychain

2. Epoxy & Glitter Epoxy Keychain

3. Holographic Acrylic Keychain

4. Rainbow Acrylic Keychain

If an order contains multiple designs: For convenience, you can place an order in the following two ways:
1. If the process, size and accessories are the same for an order.
Each file is named: file name + quantity
Put all the files in one folder and make them as one Zip files, then upload them;

2. Email the files and requirements to [email protected], the hamfai service will arrange the transfer or give you a separate link to place an order;