Make Creativity Reality
Custom Glossy Stickers Paper
✔ Any Size ✔ Any Shapes
✔ Make your own sticker
Custom glossy stickers Paper are usually made of high-quality film materials with good smoothness and gloss. Glossy film stickers are usually produced as one page, and there can be multiple stickers on a full page. This production method is convenient for mass production and use, and improves efficiency. Glossy film stickers are widely used in advertising, product packaging, brand promotion and other fields. They can enhance brand image, enhance product appeal, and attract consumers' attention.
The number of sticker depends on the size of the single sticker. A A4 sticker page can print approximately 20 5cm * 5cm square stickers and 7 circular stickers with a diameter of 8cm.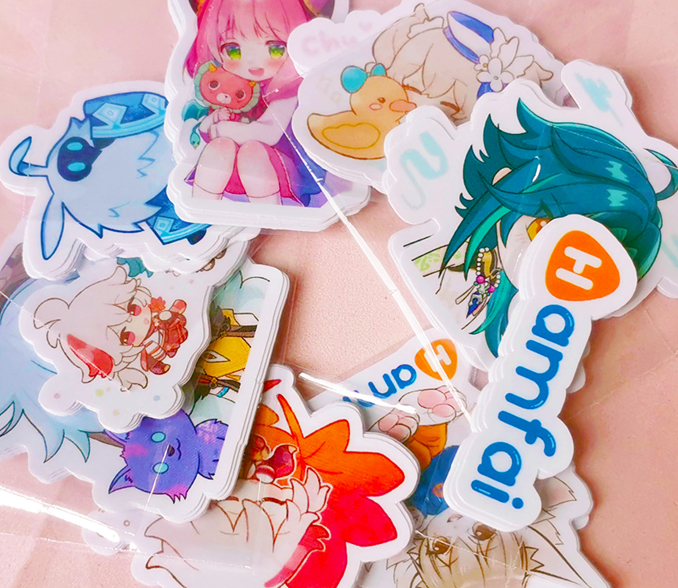 1. Please Upload PSD/PNG/PDF/AI/JPG/CDR file.
2.Please providing CMYK colour.
3.Need 300 resolution, 1000 pixels or more.
4.The best file to upload is PNG transparent background or PSD format.
Simple or transparent background patterns can be made into any shape, if the picture background is complex, only regular keychains can be made, such as: square, heart, circle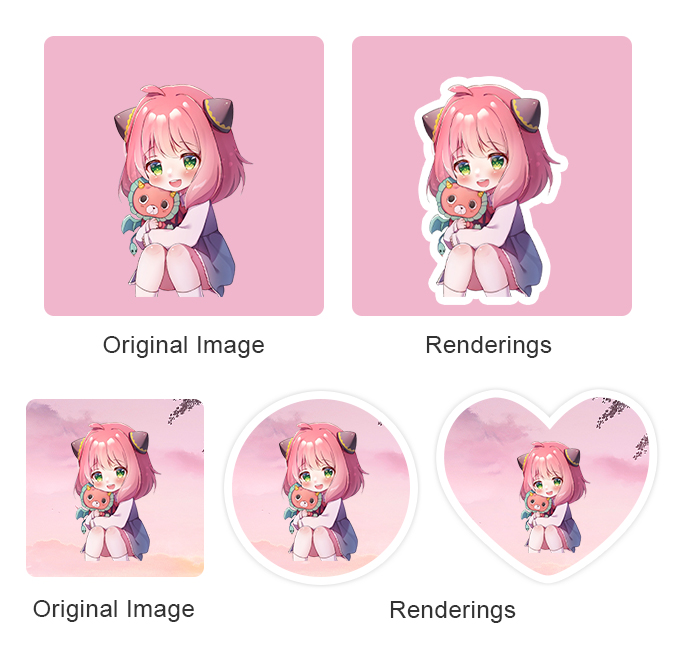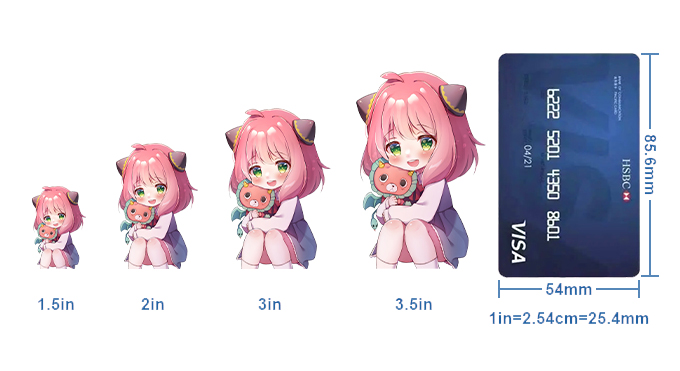 If an order contains multiple designs: For convenience, you can place an order in the following two ways:
1. If the process, size and accessories are the same for an order.
Each file is named: file name + quantity
Put all the files in one folder and make them as one Zip files, then upload them;

2. Email the files and requirements to [email protected], the hamfai service will arrange the transfer or give you a separate link to place an order;