Are you part of a band and looking for creative ways to showcase your passion for music? Custom merch for your band is a great way to connect with your followers and promote your unique brand. Whether it's a major music festival or a small gig, bespoke items for a band are a vehicle for showcasing unique style and building a brand image. Peripheral customized items can not only be provided to loyal fans of the band, but also become an important means of publicity and promotion. Let's explore the power of promoting custom items for your band merch!
Custom band keychains are a very practical and easy-to-carry band accessory. They can be attached to a keychain, carried in a pocket or bag, and let your fans show their support anytime. Custom keychains can be emblazoned with your band name, logo or signature, making it a small but eye-catching promotional tool. Whether it's in everyday life or at a gig, a custom keychain can make your fans feel connected to the band.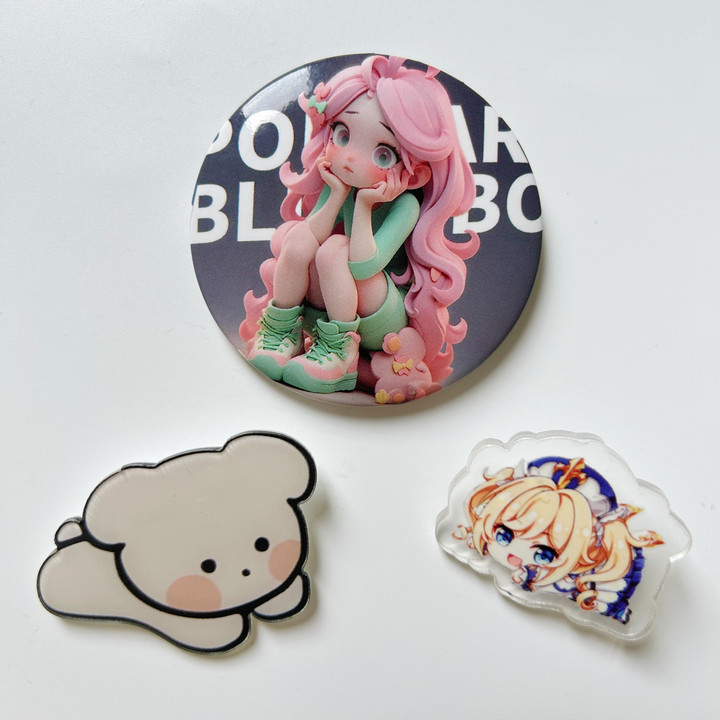 Custom band stickers are a very popular band merch item. They can be pasted on various items such as notebooks, mobile phones, water glasses, vehicles, etc., and become small tools to show your band image and personality. Custom stickers can be based on band logos, album covers, lyrics or other creative graphics, allowing your fans to spread the word about your music. The visibility and easy dissemination of stickers make them a powerful promotional medium for more people to know and remember your band.
Custom band badges are also a popular band memorabilia item, and they can be given to fans as collectibles, decorations, or gifts. Custom badges can be made in a variety of shapes and sizes, featuring your band name, graphics or signature elements. Whether handed out at a show or sold at a concert, badges can catch your fans' attention and be their way of showing you how much they love you. The badge's uniqueness and portability make it a fascinating band promotion tool.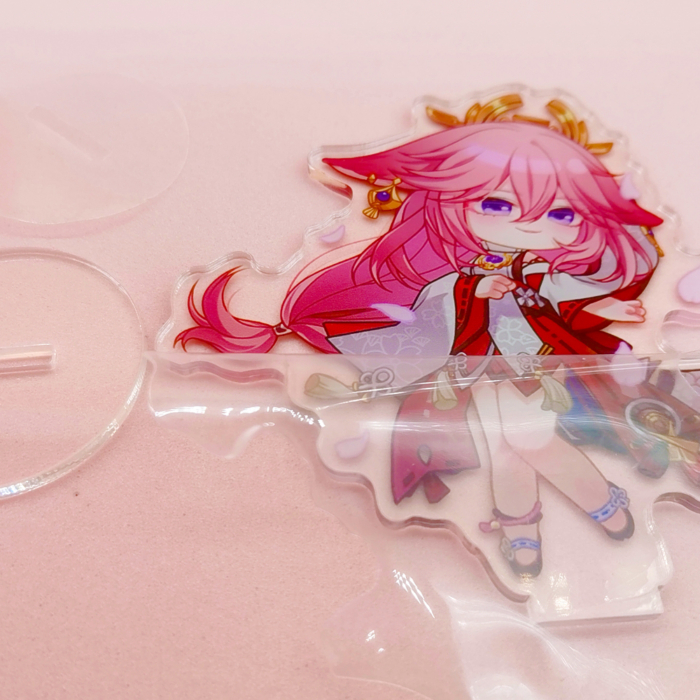 A hoodie is a popular and functional item that offers comfort and style. Customized with your band's logo, artwork, or even lyrics, the hoodie becomes a fashion statement for your fans. They can wear them during your gigs, in everyday life, or share photos on social media as a walking billboard for your band. The versatility and visibility of the hoodie ensures that your band's image is broadcast to a wide audience.
Custom peripheral items are a bridge for the band to interact with fans. Using custom merchandise as rewards, gifts or limited-edition merchandise can increase fan engagement and loyalty. Fans will show their support for the band by wearing band t-shirts or using band backpacks, becoming a walking publicity vehicle. In addition, custom merchandise can also be sold during shows or concerts, providing an additional source of income for the band.
Provide personalized and high-quality band merchandise through hamfai, such as keychains, stickers and badges, etc., which can be used to distribute to music media, music bloggers or potential partners to increase exposure and increase popularity. Moreover, key chains, stickers and badges have various styles and crafts to choose from. For example, key chains have transparent acrylic, glue, and glitter powder glue; stickers have die-cutting, kiss-cutting, and glossy film, matte film, laser, etc. Membrane effect; Badges are available in acrylic and tinplate. There is always one of these styles that suits you. In addition, using customized peripheral items as competition prizes or rewarding interactions on social media can attract more people to participate and expand the influence of the band. It is also an effective way to advertise and promote the band. So let your creativity soar and customize merchandise that showcases your band's best flair and style.