Someone will ask are keychains good gifts? As a practical and unique gift choice, custom keychains are gradually becoming a popular choice for corporate gifts. In modern business society, corporate gifts play an important role, not only as an expression of gratitude to employees and customers, but also as an opportunity to show the charm of corporate brands.This article will introduce the advantages of custom acrylic keychains as corporate gifts, and explore its unique role in displaying brand charm.
Advantages of Custom Acrylic Keychains
As a corporate gift, acrylic keychains offer multiple advantages. First of all, the acrylic material itself has high transparency and luster, which gives the keychain a delicate look and feel, which meets the requirements of high-quality gifts. Secondly, the acrylic keychain can be customized according to the needs of the enterprise and the brand image, with high flexibility, and can be printed with corporate logos, slogans or specific themes to enhance the effect of brand promotion. In addition, as a practical daily accessory, the acrylic keychain can not only enhance the daily experience of users, but also continuously display the corporate brand, becoming a walking brand advertisement.
Custom Acrylic Keychain Ideas
When customizing acrylic creativity keychains, companies can give full play to their creativity and design unique gifts. For example, different shapes, colors and sizes can be chosen to suit different audiences. In terms of design, the company's culture, values and product characteristics can be combined to create a unique keychain image, so that recipients can experience the company's care and brand philosophy when using it. In addition, you can also match the acrylic keychain with other gifts or prizes to form a complete gift set, which can enhance the value and attractiveness of the gift.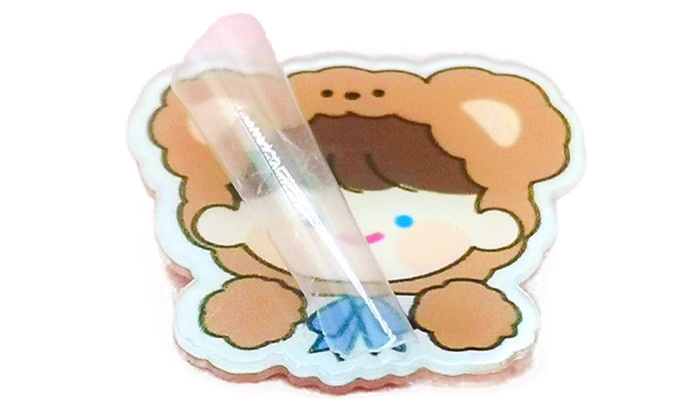 The Brand Display Function of Custom Acrylic Keychain
As a corporate gift, acrylic keychain is not only a practical accessory, but also a medium for brand display. By emblazoning corporate logos, slogans or specific themes on keychains, businesses can continue to display their brand image in the recipient's daily life. Whether used at home, in the office, or carried on the go, acrylic keychains are capable of attracting attention, interest and attention to a business. This ongoing brand presence helps build corporate image and enhance brand awareness and recognition.
A notable feature of acrylic keychain corporate gifts is their durability. Unlike other materials, acrylic resists scratches, fading, and scuffs, ensuring your keychain will retain its visual appeal for a long time. If you custom logo keychain about the company, this long lifespan helps to leave a lasting impression on the recipient as they continue to use the keychain day after day, reminding them of the generosity and thoughtfulness of the company.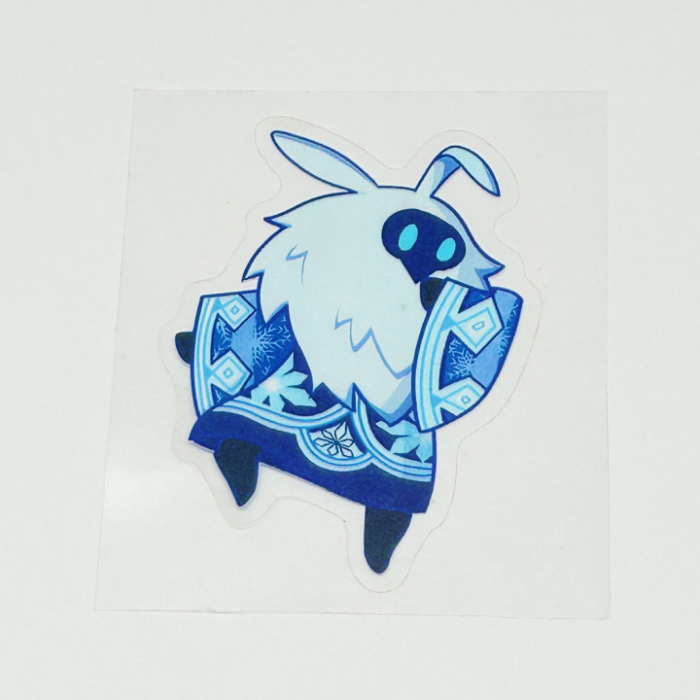 Acrylic keychain corporate gifts offer an ideal combination of style, customization, and practicality, making them an effective tool for enhancing a company's brand image. Acrylic keychain's advantages, including visual appeal, customization options, practicality, and durability, contribute to their popularity as corporate gifts. Hamfai allow your keychains to be designed in various shapes, colors, sizes and crafts to meet your different needs. Our easy-to-follow customization process allows you to easily customize a keychain to match your brand image. Customize an impressive and exclusive key chain for you to highlight your brand image and attract the attention of more target audiences.By incorporating acrylic keychains into their gifting strategy, companies can create a lasting impression, increase brand awareness, and strengthen relationships with employees, customers, and stakeholders.