Custom sticker is a world of creativity and endless possibilities. With custom sticker, you can add your own ideas, personality, and unique style to a variety of objects and occasions. Whether for personal use, branding or event planning, custom sticker give you a platform to create and express.
In the world of custom sticker, you can be creative and create unique designs. We can let our creativity run wild when it comes to making custom sticker. Different sticker shapes, sizes and materials can be selected, such as round, square, vinyl or metal stickers to meet different creative needs. In addition, we can also customize the design, pattern and color of the stickers to make them perfectly blend with our ideas.
Nowadays, there are many types of stickers, and the common types of stickers include:
This is the most common type of stickers, usually using paper as the substrate, with printed patterns and text. Paper stickers are suitable for indoor use, such as packaging labels, wall stickers, notebook stickers, etc.
PVC stickers use polyvinyl chloride (PVC) as the base material, which is water-resistant, wear-resistant and weather-resistant, and is suitable for indoor and outdoor use. They can be used for vehicle stickers, outdoor advertisements, product packaging and more.
Transparent stickers are made of transparent materials, the background or objects can be seen on the sticker surface. Clear stickers are often used on glass surfaces, bottles, windows and more for a clear, non-marking finish.
Waterproof stickers are made of special materials, which are waterproof and can withstand humid environments. They are often used in bathrooms, kitchens, water bottles and other occasions where waterproofing is required.
The peelable stickers have the characteristics of repeated sticking and peeling off, leaving no sticky residue. They are suitable for occasions such as notes, labels, decorations, crafting, etc. that need to be changed frequently.
Metal foil stickers are made of metal foil materials, which have a metallic texture and shiny effect. They are often used in high-end product packaging, decoration for special occasions, etc.
As a simple and creative decoration, stickers have always been loved by people. In the world of creative stickers, we can find more personalized expressions and creative displays. Creative stickers can be in a variety of shapes, patterns and designs. They can be used to decorate personal items such as notebooks, mobile phones, water bottles, etc., making these items more unique and showing personality and style.
Here are some creative sticker ideas:
Luminous stickers are made of fluorescent materials, which have a glowing effect when exposed to light. They are often used for nighttime safety signs, interior and exterior decoration, etc.
Stickers with reflective effects under light irradiation, often used in occasions where safety warning signs and night visibility are required.
These stickers combine creativity and technology to trigger specific reactions or effects. For example, thermal stickers can display different patterns according to temperature changes.
Text and slogans in creative stickers often carry messages of encouragement, inspiration, humor, or inspiration. They can become personal mottos, brand slogans or campaign keywords, conveying positive messages and emotions.
Various ethnic styles and traditional elements are also often found in creative stickers. Whether it is traditional patterns, national totems or ancient symbols, they can all show an individual's cultural background and unique identity.
Ocean-themed stickers such as marine life, waves, shells, etc., suitable for beach decorations, ocean-themed events, and more.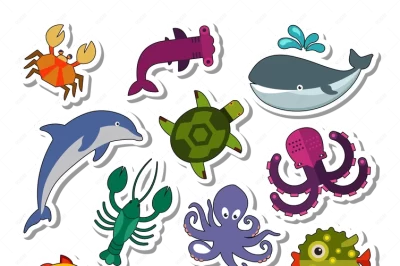 Stickers of starry sky elements such as stars, constellations, and the Milky Way are used to create a romantic and mysterious atmosphere.
Stickers of various fruit images, such as apples, oranges, strawberries, etc., suitable for food packaging, water bottle decoration, etc.
Stickers for specific industries and professions, such as warning signs in the medical industry, labels and certification signs in the food industry, etc. Some hospitals and healthcare facilities use stickers to label and identify patient information and medications. This helps reduce errors and confusion and increases the safety of medical procedures.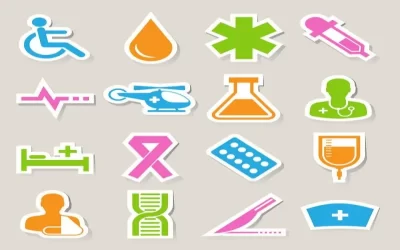 The above are just some common types of creative stickers. In fact, the designs and patterns of creative stickers are various, depending on personal preferences, needs and creativity. Through Hamfai custom stickers, you can design completely personalized creative stickers according to your own creativity and unique ideas. At the same time, it can provide two types of die-cut and kiss-cut, as well as holographic, laser, glitter, matte film and glossy film. Stickers with different lamination effects add to the creative stickers you design and show your personality and unique style.