Make Creativity Reality
Custom Glitter Stickers
✔ Any Size ✔ Any Shapes
✔ Make your own sticker
Custom Glitter Stickers refer to coating a layer of glitter powder on the surface of the stickers to produce a shimmering effect, which sparkles under the light and is as beautiful as the twinkling stars. The bottom layer of the sticker is vinyl material, which ensures good adhesion of the sticker on different surfaces.
Whether used for interior decoration, vehicle decoration, commercial promotion or personal creative projects, glitter stickers can dress up your items and add a special sparkle.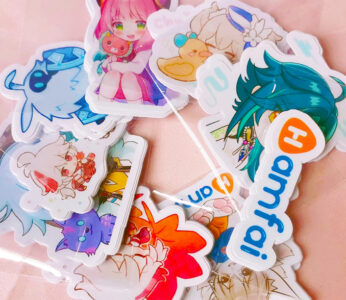 1. Please Upload PSD/PNG/PDF/AI/JPG/CDR file.
2.Please providing CMYK colour.
3.Need 300 resolution, 1000 pixels or more.
4.The best file to upload is PNG transparent background or PSD format.
Simple or transparent background patterns can be made into any shape, if the picture background is complex, only regular keychains can be made, such as: square, heart, circle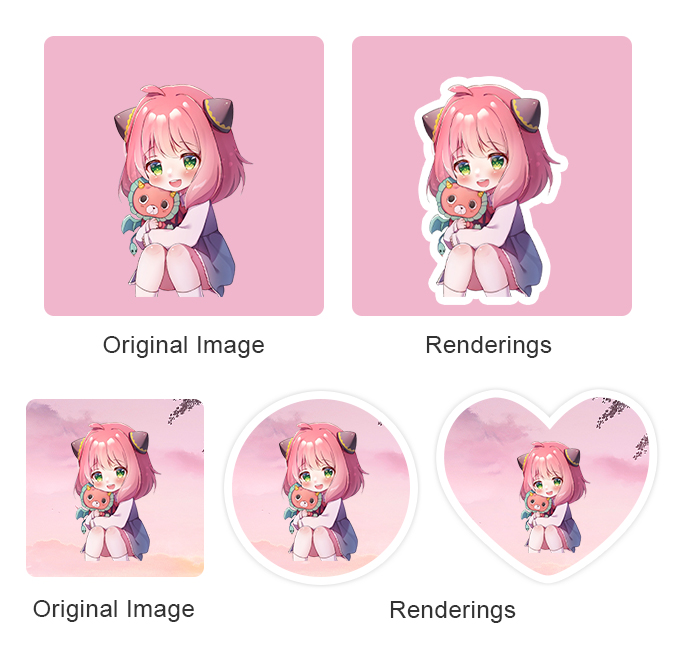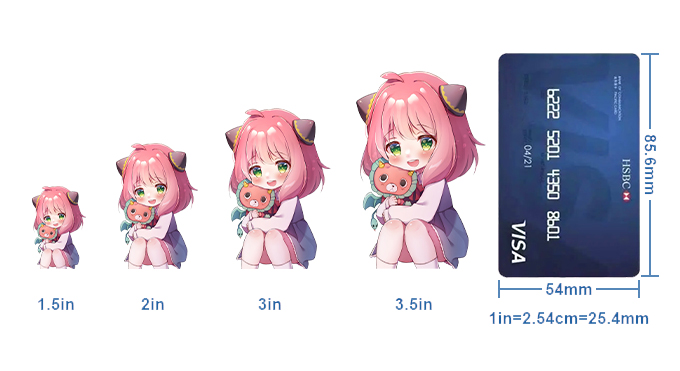 If an order contains multiple designs: For convenience, you can place an order in the following two ways:
1. If the process, size and accessories are the same for an order.
Each file is named: file name + quantity
Put all the files in one folder and make them as one Zip files, then upload them;

2. Email the files and requirements to [email protected], the hamfai service will arrange the transfer or give you a separate link to place an order;