Make Creativity Reality
Custom Gold Foil Washi Tape
✔ Any Size ✔ Any Shapes
✔ Make your own sticker
Custom Gold Foil Washi Tape designs are created based on your needs. You can add custom patterns, logos, text, images, or theme-specific designs to the Washi Tape. Hamfai uses metal foil (such as gold foil) for foil stamping to create a golden decorative effect, but other metallic tones such as silver, copper, etc. are also available. The foil stamping effect adds a noble, luxurious look to the Washi Tape, making it look even more attractive.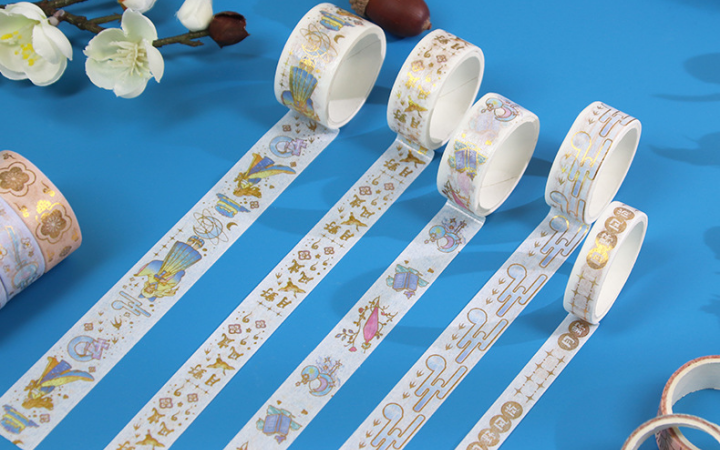 Function of Gold Foil Washi Tape
Custom Gold Foil Washi Tape is high quality, highly tacky, reliably adheres to a variety of surfaces, and won't fade or get damaged easily. Can be used for a variety of purposes, including branding, promotions, special events, gift wrapping, greeting card decoration, handicraft making, etc.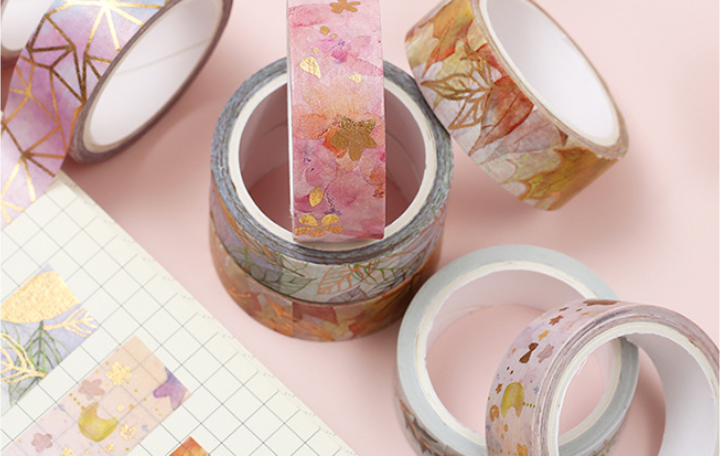 1. Please Upload PSD/PNG/PDF/AI/JPG/CDR file.
2.Please providing CMYK colour.
3.Need 300 resolution, 1000 pixels or more.
4.The best file to upload is PNG transparent background or PSD format.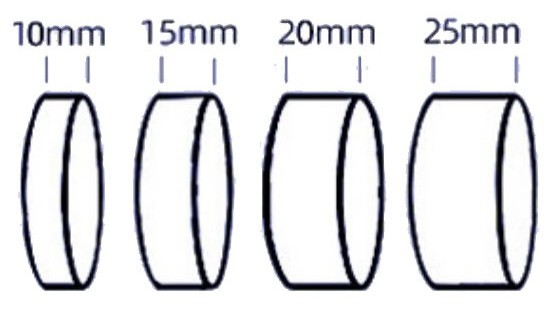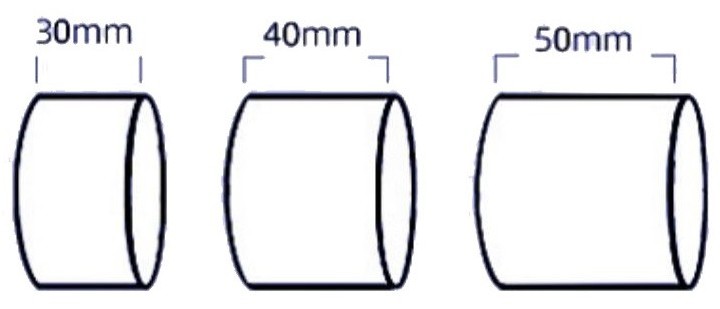 If an order contains multiple designs: For convenience, you can place an order in the following two ways:
1. If the process, size and accessories are the same for an order.
Each file is named: file name + quantity
Put all the files in one folder and make them as one Zip files, then upload them;

2. Email the files and requirements to [email protected], the hamfai service will arrange the transfer or give you a separate link to place an order;